ChangeWave Research recently released a report that shows iPhone customers are the most satisfied among all smartphone makers — by quite a nice margin too. Paul Carton, Director of Research, ChangeWave said the company surveyed 1,009 people who purchased a smartphone in the last six months. Apple topped the list with 77 percent of its customers responding they were very satisfied with the iPhone.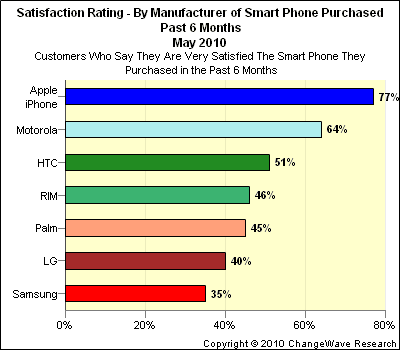 The ratings are higher for Apple's higher-end iPhones with the iPhone 3GS 32GB getting an 81 percent satisfaction rating and the iPhone 3GS 16GB geting a 77 percent rating. The iPhone 3G came away with a 69 percent satisfaction rating.
As you might expect, the key likes among iPhone customers were apps, ease of use and Internet access — all areas where Apple excels.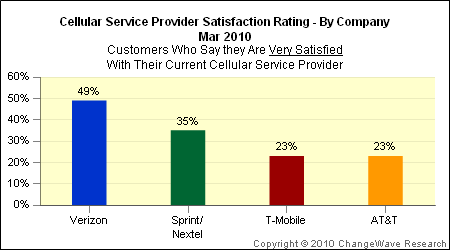 Topping the list of dislikes among iPhone customers was its service provider, AT&T. In fact, AT&T only garnered a 23 percent approval rating in the survey, finishing in last place among wireless carriers.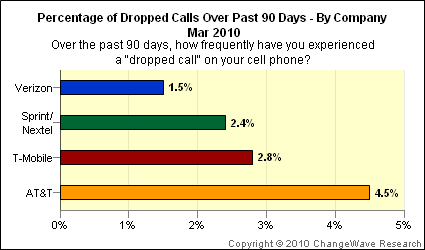 AT&T also got the worst rating in terms of dropped calls. According to the survey, AT&T just reached its all-time high in dropped calls.