The Mac may not be a big part of this year's Worldwide Developers Conference, but Apple certainly hasn't forgot about it. It launched "Why you'll love a Mac" campaign on Friday to educate potential switchers.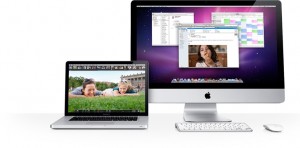 With a tagline of "Make the ultimate upgrade. To a Mac." Apple targets PC users with many of the reasons that a Mac is better computing experience.
Apple talks about the design; software; operating system; support; Office compatibility; printers and cameras; viruses; included technologies; and the fact it can run Windows. They seem to cover all the bases pretty well.
Each section is full of information on why Apple is better than PC-makers, so users are able to browse through all of the materials themselves before making a decision.