Like many people on Wednesday, I downloaded the new free Twitter for iPhone app as soon as it was released. I've already made my decision, I'm sticking with Twitterrific.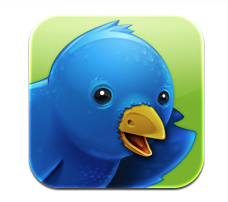 I've been using Twitterrific since I started using Twitter. It's comfortable and just feels right, but there's more to it than that.
I like the fact that when Twitterrific grabs my new tweets, everything is on one screen. That may sound like a small thing, but it's important. The entire interface is better in my opinion, from the color coding of tweets, to simple things like the placement of items like link shortening.
Twitterrific has a free and premium version if you want to buy it. Personally, I think free is an option — it doesn't make Twitter for iPhone any better than any other app.
I don't mind paying for a superior app and I have gladly done that with Twitterrific.