Apple is being sued for infringing on patents for the way it summarizes data on its Mac computers and Mac OS X operating system.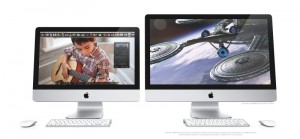 MONKEYmedia filed the patent infringement lawsuit in the Western District of Texas, Austin Division on May 13. The lawsuit claims that Apple infringes on three of its patents, including one that describes "the summarization and/or variable display of text and audio-visual content, based on the saliency of the content."
The three patents were issued in 2001 and 2002.
As an example, Safari's RSS Reader has the ability to show the headline and text. The amount of text shown can be changed by using a slider, which MONKEYmedia says is covered under its patents.
The lawsuit also points to the "Services" menu in Mac OS X that allows users to summarize a selection of text in a document. Again, this feature has a slider that allows more or less text, as determined by the user.
Products that MONKEYmedia claims infringe on its patent are the iMac, Mac Pro, Mac Mini, MacBook, MacBook Pro, MacBook Air, Mac OS X, and Safari for Mac and Windows.
MONKEYmedia is asking the court for an unspecified amount of money in damages.