Apple is being sued for infringing on a patent held by California-based NetAirus Technologies.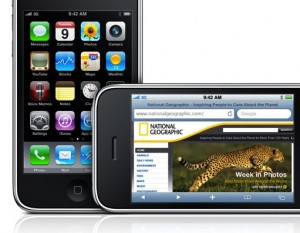 Filed in the Central District of California Western Division, NetAirus claims that Apple's iPhone infringes '380 patent. The patent issued on September 5, 2006 and held by NetAirus describes a "Wireless Handset Communication System."
Unlike some patent lawsuits that claim part of a company's product infringes on its patent, NetAirus seems to claim the entire iPhone concept is infringing on its patent.
The patent reads:
A small light weight modular microcomputer based computer and communications systems, designed for both portability and desktop uses. The systems make use of a relative large flat panel display device assembly (2), an expandable hinge device (10), battery power source (9), keyboard assembly (16), and wireless communications devices (32, 51). The systems are capable of bi-directional realtime communications of voice, audio, text, graphics and video data. Both wire-based or wireless communications methods and devices are implemented. Wireless communications devices may include one or more telephone-like handsets (14) and/or earset (34). The wireless communication devices may include one or more antennae (32). Systems can be configured in a portable arrangement similar to conventional notebook computers, but can be quickly and easily disassembled and re-assembled for office desktop uses. Systems may consist of a base computer unit (100) comprising wireless communication devices may act as a relay station relaying voice and other data between the handset or earset and external wide area communications networks. The system may be capable of performing, personal digital assistant (PDA), cellular telephone, conventional notebook computer, desktop computer functions.
NetAirus claims that the iPhone, iPhone 3G and iPhone 3GS all infringe on this patent.
The lawsuit is asking the court to stop Apple from making the iPhone and cash damages.