If an iPhoto Book isn't quite what you were looking for on Mother's Day, chances are you can find just what you are looking for on the App Store for Mom. Here are 20 apps categorized for the iPad and iPhone that will help her celebrate one of the best days of the year.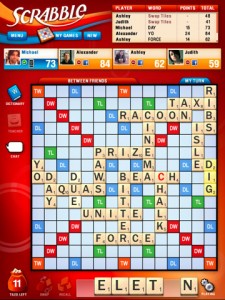 iPad apps for Mother's Day
Scrabble: This is most definitely one of the classics when it comes to games. My mother still plays the board game and seemed really taken with the iPad version when she saw it. My wife loves it too and plays the game all the time on my iPad. ($9.99)
Magic Piano: If Mom is a music lover, she will probably love entertaining the kids playing the Magic Piano. With its spiral keyboard, this app will allow everyone to have some fun playing music. ($0.99)
iBooks: This is one of my favorite apps on the iPad. Actually, everyone I show this app to loves it. Not only is it a virtual bookshelf, you can buy books from a variety of genres instantly. (free)
EW's Must List: Entertainment Weekly's app will allow Mom to keep up-to-date with all of the latest celebrity information. The app features lists when EW editors pick the 10 movies, TV shows, books, music, viral videos, games, or apps that you need to know about. (free)
Penultimate: Some people would rather take notes than use a keyboard and this app lets you do just that. Penultimate lets you take notes using your own handwriting right on the iPad. ($2.99)
Epicurious: This app is available for the iPad and iPhone and is great no matter which device you use. The app comes from food site Epicurious.com and includes over 28,000 professionally tested recipes from magazines such as Bon Appétit and Gourmet, popular cookbooks, top chefs and leading restaurants. (free)
iPhone and iPod touch apps for Mother's Day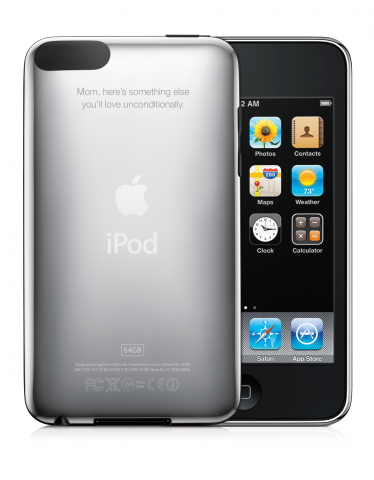 If Mom doesn't have an iPod touch, you can get one and have it engraved for free if you order before May 3. If she already has one, take a look at some of these apps.
eCards: This one just seems like a no-brainer. You cannot miss sending a card to Mom. ($1.99)
Mother's Day Recipes: My wife and mother both love to cook and would really like an app like this. However, maybe you could take one of these recipes and cook a nice dessert or meal for them on Mother's Day. ($1.99)
Mother's Day LAZ Reader: This app improves reading comprehension and speed, teaching kids compound words and other language skills. It could be a special gift for Mom. ($0.99)
California Blooms: Flowers are a traditional gift, but you can use this app to send flowers to Mom any time. There is a large variety of flowers to choose from and the company ships anywhere in the U.S. (free)
MindSpa: Let's face it, most Moms are really busy these days. Maybe what she needs most is a day off. MindSpa is designed to help Mom relax and get the most from her time off.
Lucky At Your Service: A personal shopping concierge — who wouldn't want one of those? Mom can browse products and then tap "Find It Near You" to find a store within 50 miles of her current location. (free)
ProFlowers: You can never have too many options for flowers. ProFlowers has different categories including Best Sellers, Plants and Occasions to make sure you find exactly what you're looking for.
Hallmark Mobile Greetings: Hallmark is probably the best known greeting card company in the world. The app is free and allows you to browse hundreds of cards. When you send a card, a $0.99 charge will be applied to your iTunes account. (free)
OpenTable: Maybe a nice dinner for Mom would be great idea. OpenTable is one of the easiest ways to book a reservation at over 11,000 restaurants in the U.S., Canada and the U.K.
Zagat To Go: With this app you'll get a years access to restaurant ratings and reviews from over 45 guides. The app features GPS to allow you to find nearby places and an advanced search so you can find a place by mixing and matching criteria.
Gilt on the Go: This could be named Fashion on the go. The company says it offers discounts up to 70 percent on coveted fashion and luxury brands. You can check upcoming sales, get real-time sales alerts and score styles, all on the app.
Momisms: This is hilarious. Momisms are those universal, sometimes harsh sounding but always wise and caring, advice from our mothers. You can shake and tap your iPhone or swipe to get to the next Momism.