Apple on Wednesday said its Worldwide Developers Conference will be kick off on June 7 at Moscone West in San Francisco.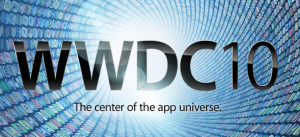 This year's conferences will include iPad development conferences, as well as hands-on labs for iPhone OS 4, Apple's next generation mobile operating system. Of course, the company will also provide sessions for Mac OS X and its developers as well.
According to Apple, there will be five main tracks for WWDC: Application Frameworks; Internet & Web; Graphics & Media; Developer Tools; and Core OS.
The Apple Design Awards will be back this year too. Apple said it would give out five iPad and five iPhone awards during this year's ceremonies. Winners will be selected from the App Store based on criteria that includes design, technical excellence, innovation, quality, technology adoption and performance.