Delivery of the iPad Wi-Fi + 3G are on U.S. soil and ready to ship to customers in time for the April 30th deadline. The devices will begin shipping in the next day or two.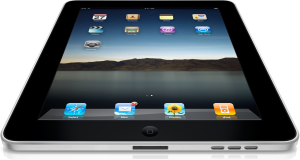 A reader of The Loop contacted Apple on Tuesday worried that he hadn't heard anything about his shipment. He was told that the Wi-Fi + 3G are already in warehouses across the country.
Unlike the iPad Wi-Fi that shipped directly from China to customers, the 3G model will ship from within the U.S.
The iPad will be released in Australia, Canada, France, Germany, Italy, Japan, Spain, Switzerland and the UK at the end of May. International pricing and online pre-orders for the iPad will begin on May 10th.