NonLinearEducating.com released a free iPhone app called Adobe CS5 Sneak Peek on Wednesday that has 45 minutes of video training for Adobe's recently released Creative Suite 5.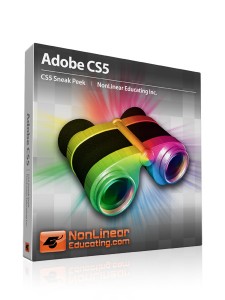 The videos are taught by Master Trainers Jim Kanter and Dan Moughamian, offering users "jumpstart" tutorials. The videos explore the new lens correction effects, how to use the context-aware tools to clean up problem areas in your images, create 3D text with Repoussé, and transform a photograph into a painting using the new mixer brush and brush tips controls.
This isn't the end of the free videos either. The company said that updating the app with more tutorials for Flash, Dreamweaver, and Illustrator CS5.
If you download the app, you will automatically be notified when new videos are available.