Video training company, Groove3 on Tuesday released a new set of tutorials for musicians and said its recently released videos can be viewed on Apple's iPad.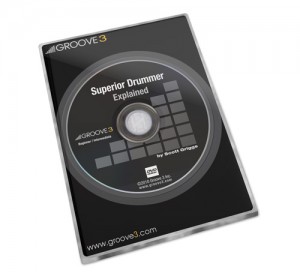 The new tutorials are all on Toontrack's drum sampler, Superior Drummer. Scott Griggs will show you how to do everything from install the software to adding effects and doing advanced mapping in Superior Drummer Explained.
I've used Superior Drummer for quite some time, but there are a few chapters I'm interested in, like X-Drums and mappings. Hopefully, I'll get a chance to watch those in the next couple of days.
There are 47 videos in all, covering beginner to intermediate lessons. The videos run over 4.5 hours. The video costs $29.99 and is available for download from the company's Web site.
In addition, Groove3 said that its videos can all be watched from Apple's iPad. If you've tried some videos on the Web, you know that not all sites have the ability to play video on the iPad.
However, company president, Asa Doyle, told The Loop that they've been preparing for the iPad for some time and encoded the videos to make sure they would work properly.