Apple on Tuesday reported a profit of $3.07 billion on $13.5 billion revenue for its fiscal second quarter. Apple said international sales accounted for 58 percent of the quarter's revenue.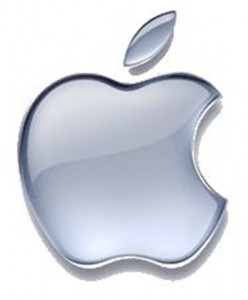 The company said it sold 2.94 million Macs during the quarter, representing a 33 percent unit increase over the year-ago quarter. Apple also sold 8.75 million iPhones in the quarter, representing 131 percent unit growth over the year-ago quarter.
In addition, 10.89 million iPods were sold during the quarter, representing a one percent unit decline from the year-ago quarter.
There was no mention of the iPad in Apple's sales numbers, although the company said during its iPhone OS 4 event that it had sold 450,000 units.
"We're thrilled to report our best non-holiday quarter ever, with revenues up 49 percent and profits up 90 percent," said Steve Jobs, in a statement. "We've launched our revolutionary new iPad and users are loving it, and we have several more extraordinary products in the pipeline for this year."
Looking ahead, Apple's CFO Peter Oppenheimer said he expects revenue of $13 billion to $13.4 billion for the third quarter.