Toontrack is best known for its drum sampler software Superior Drummer and EZdrummer, but the company has expanded its product line to include a mixing plug-in called EZmix. EZmix is an AU, RTAS and VST plug-in that gives the user a one-touch preset for mixing individual instruments. For example, if you have a kick drum track, you instantiate EZmix on the track and choose one of the presets available for the drum.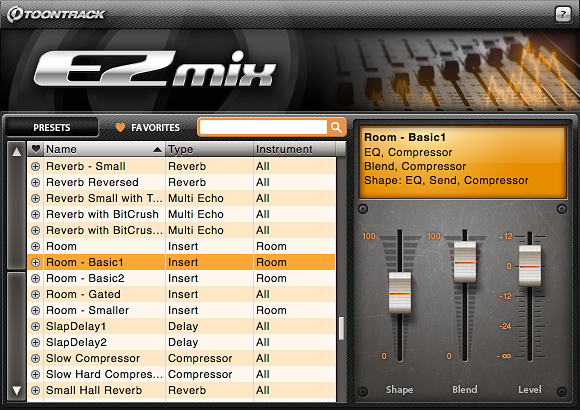 A variety of presets are available depending on the sound you are looking for.
You can mix all of the pieces of a drum kit, vocals, guitars, bass or keyboards. Each instrument has its own separate presets, specifically designed to give it a unique sound.
EZmix costs $69 and is available for download from the company's Web site.