Adobe on Monday announced Creative Suite 5 (CS5), the newest version of its creative applications. The new products include five suites and is made up of 15 software applications.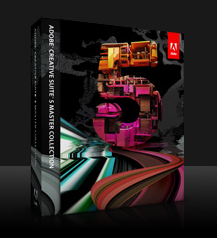 One of the biggest and most talked about features in CS5 is Content-Aware Fill. This allows users to remove parts of an image and the application replaces the missing piece with content based on the surrounding pixels.
CS5 also includes Truer Edge technology, which improves edge detection and masking results, as well as interactive documents and e-reader device support in InDesign.
Flash Professional now includes kerning, ligatures, tracking, leading, threaded text block and multiple columns. Illustrator features some new stroke options that allows users to create strokes of variable widths and precisely adjust the width at any point along the stroke.
There is good news for users of Drupal, Joomla and WordPress — Dreamweaver now supports these publishing systems, giving designers accurate views of the dynamic Web sites.
Creative Suite 5 Design Premium will also integrate with Adobe CS Live, a new set of services that Adobe says will accelerate key aspects of the creative workflow and enable designers to focus on creating their best work.
All of the Adobe CS5 products are scheduled to ship within 30 days. Adobe Creative Suite 5 Master Collection will cost $2599; Adobe Creative Suite 5 Design Premium is $1899; Adobe Creative Suite 5 Design Standard is $1299; Adobe Creative Suite 5 Web Premium is $1799; and Adobe Creative Suite 5 Production Premium is $1699.
Upgrade information from previous versions is available from Adobe's Web site.