It appears the Justice Department isn't finished with its probe into hiring practices among technology companies in the U.S.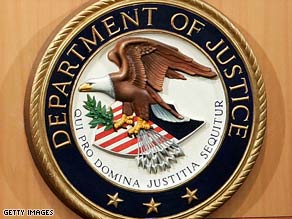 Citing sources familiar with the investigation, The Wall Street Journal said companies being looked into include Google, Intel, IBM, Apple and IAC/InterActiveCorp.
The probe is specifically looking at back room deals where companies have agreed not to hire each others employees. If true, the Justice Department said the practice could be costing workers the ability to earn more money or receive better benefits.
Such agreements are "very close to the line," Melissa Maxman, an antitrust lawyer at the law firm Cozen O'Connor, told the WSJ. "They're not agreeing on price, but they're kind of agreeing on costs."
Others have defended the practice, saying that the "agreements are commonplace, used by companies to maintain good relationships with business partners."
IBM and Intel both commented for the story saying they were working with the government on the investigation. Google declined to comment, while Apple and IAC could not be reached for comment.