If you're a developer working on an app for the iPad, you might want to pay particular attention to the name.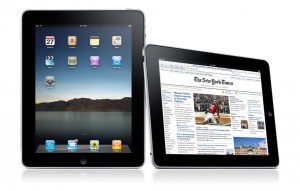 Apple is apparently not pleased with developers incorporating the word "Pad" in their app names. The company is now rejecting apps using the word in the app name.
Speaking to iPhone Alley, iPad developer GameHouse confirmed that Apple requested they change the name of their "PartyPad – Marble Mixer" iPad app.
The name compliance doesn't appear to affect apps that indicate the iPad is for the iPad. For example "Scrabble for iPad" would appear to be okay. However, some apps won't be so lucky.
It seems unclear how some developers will be able to remove the word "Pad" from their apps when it clearly fits what the app is all about. For example, "SketchPad," "TouchPad," and "iDrum Pad."