AOL on Saturday released an update for its AIM app on the iPad, fixing several nagging bugs.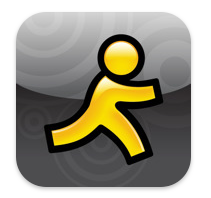 The most important bug fix was more of a nuisance for everyone, including me. Notification badges on the apps icon would not go away, even after you're finished reading all of the conversations.
I even tried to delete the app and re-install, but nothing fixed the badge bug. The problem appears to be gone after installing the new version.
The company said additional bug fixes to help with stability and reliability are also included in AIM 1.0.2 for iPad.