Twitter on Friday revealed that it had purchased Tweetie, an app designed and developed by Loren Brichter for the Mac and iPhone.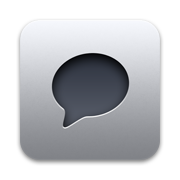 In announcing the acquisition on its Web site, Twitter said that an analysis of the Twitter user experience in the App Store showed there was lots of room for improvement.
"People are looking for an app from Twitter, and they're not finding one," the company wrote on its blog. "So, they get confused and give up. It's important that we optimize for user benefit and create an awesome experience.
Tweetie will be renamed Twitter for iPhone and will be free for all users. Currently the app costs $2.99.
Brichter will join the Twitter team and help the company with its mobile applications. He also said that he will be responsible for bringing out a client for the iPad.