We don't know for sure exactly how many iPads Apple had available to sell on Saturday, but one analyst says the number beat his previous expectations.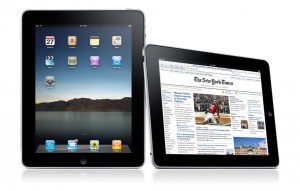 Piper Jaffray Senior Research Analyst, Gene Munster, on Saturday said he believes Apple sold between 600-700 thousand iPads on the first day. This includes the pre-orders that would have been coming in since March 12.
These new sales predictions are well above the 200-300 thousand units Munster previously expected Apple to sell on the first day.
Munster said his team counted 730 people at Apple's 5th Ave. store this morning. To compare to previous launches at the same location, there were 350 people in line for the iPhone 3GS and 540 for the iPhone 3G launch.