Microsoft's Macintosh Business Unit on Wednesday released Messenger for Mac 8 beta, adding support for audio and video calls.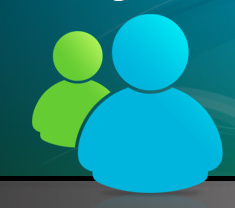 According to Microsoft, users can make AV calls to each other with their Live ID. The company also noted that Messenger 8 is the only Mac client that can make calls to Windows Live Messenger 2009.
Microsoft's Keith Vaitkus addressed why the feature took so long in a blog post on the company's Web site.
"We have been working hard on this feature for a long time so the answer is not a lack of effort," said Vaitkus. "The honest answer is that AV calls are a lot harder to implement than one would think and after we got things working last year, we had to postpone the release because of significant protocol changes we needed to support in order to stay compatible with the latest version of our Windows Live desktop client."
Microsoft said this release is still labeled as a beta because they wanted to get the new features out to users, but are putting some finishing touches on the application. Beta users will be updated when Office 11 for Mac is released later this year.
Messenger for Mac 8 beta is available for free from Microsoft's Web site.