Monday is a good day for those that want to use an iPhone 3GS on a wireless network other than AT&T.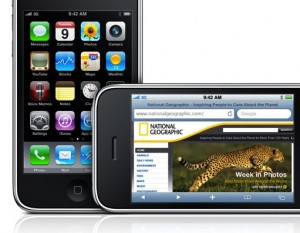 According to 9 to 5 Mac, you can buy an unlocked iPhone at list price. The iPhones will cost $499 for 8GB, $599 for 16GB and $699 for the largest 32GB model.
Engadget confirmed at five Apple retail locations that they were selling unlocked iPhones. As they point out, unlocked iPhones are available at list price in some other countries, but this would be the first time that the device is available unlocked in the U.S.
Unlocking iPhones has become a favorite pass time of many users on the Internet. Unlocking the iPhone allows it to be used with a compatible carriers wireless network.
Update: Engadget just updated and said they are getting conflicting reports. The iPhones may be off-contract phones and are still locked to AT&T's network.
Update 2: Gizmodo has the internal documentation from Apple and apparently the iPhone is locked to AT&T, but you don't need proof of a contract to purchase the device. Of course, this means that you can unlock them yourself.