Apple on Wednesday added a few new features to its iWork.com Web site, including the ability to share documents on social networking Web sites.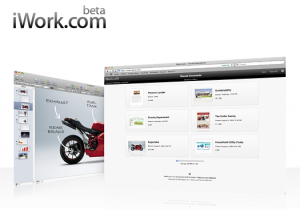 With the enhancements, users of iWork.com can now share their documents on Web sites and social networking sites. Apple did this by giving users the ability to create a public link to documents on the service.
Users viewing the public link will not see the document comments or notes, according to Apple.
iWork.com's iPhone features have been enhanced as well. The Web site now has a redesigned interface for the mobile device, which is optimized for the iPhone.