A promising new music app is making its way to the iPhone and iPod touch on Tuesday from Wonder Warp Software. Etude allows users to download, view, hear, and play sheet music. The company says the app is good for beginners and more advanced users, so everyone should be able to find a use for it.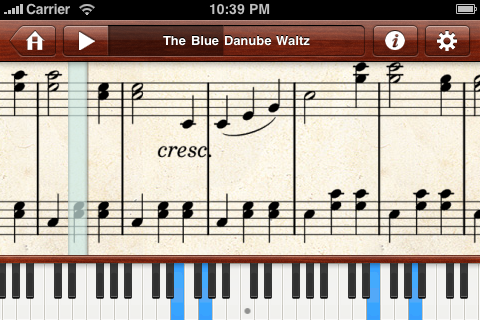 The app is using Apple's in-app purchasing to allow users to buy musical scores, so you don't have to exit the app and load the sheet music separately. The company says when it launches tomorrow it will have hundreds of scores available, with thousands on the way soon.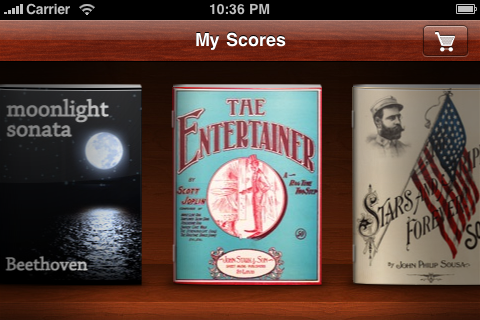 Etude features live scrolling with a piano and sheet music view, so you'll be able to see the notes and their position on the keyboard. You can also hear the music using its built-in MIDI synthesizer.
When it launches, users will have access to over 300 free piano pieces, in a variety of genres.
Etude will cost $2.99 for a one week introductory special. After that, it will cost $9.99. The company also said that Etude for iPad is already in development.