Apple on Wednesday released an update for its professional guitar and keyboard app, MainStage.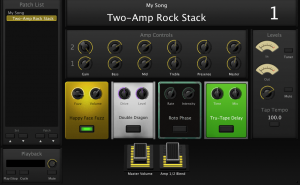 According to notes accompanying the update, MainStage 2.1.1 improves stability of the 32-Bit Audio Unit Bridge and fixes a problem that caused audible artifacts when using the Playback or Loopback plug-ins.
The Audio Unit Bridge is a feature that was introduced as part of the Logic Pro 9.1, MainStage 2.1 update in January. In addition to adding 64-bit support to the apps, Apple gave users a way to continue using their 32-bit plug-ins — Audio Unit Bridge.
The only restriction in using plug-ins with the bridge is that the plug-ins themselves are still guided by 32-bit restrictions.
MainStage 2.1.1 is available via the software update mechanism in Mac OS X.