MacProVideo on Friday released a new set of video tutorials for Mac-based musicians.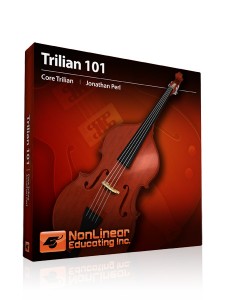 The videos focus on Spectrasonics Trilian bass sampler and is produced by veteran educator and synthesist Jonathan Perl. In "Trilian 101: Core Trilian" Perl reveals all of Trillian's inner workings shedding light on the advanced synthesis and sample playback power in the sampler.
The videos are broken down in four chapters and covers everything from live mode keyswitching to Modulation Envelopes & Layer FX.
"Trilian 101: Core Trilian" costs $39.50 and is available as an HD download.