In a report released Monday, market research firm Gartner said that Apple's iPad is one of the new devices that "will change the entire PC ecosystem."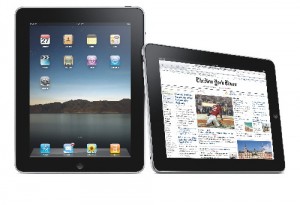 The iPad is also recognized as one of the products that will overlap with the traditional mobile phone industry. Having the size of a small computer and the mobility of a smartphone, many people are looking at the iPad as the device to simplify their computing needs.
"Apple's announcement of its upcoming iPad has created much discussion in the marketplace regarding market opportunities for traditional tablet PCs and next-generation tablet devices, such as the iPad," said Gartner in its report. "Gartner's initialthinking is that vendors could ship up to 10.5 million traditional tablets and next-generation tablet devices worldwide in 2010."
Overall, Gartner predicts that worldwide PC shipments are projected to total 366.1 million units in 2010, a 19.7 percent increase from 305.8 million units shipped in 2009. The spending forecast is predicted to reach $245 billion in 2010, up 12.2 percent from 2009.
"We expect mobile PCs to drive 90 percent of PC growth over the next three years," said George Shiffler, research director at Gartner. "In 2009, mobile PCs accounted for 55 percent of all PC shipments; by 2012, we expect mobile PCs to account for nearly 70 percent of shipments."