One big piece of news at the NAMM music show this year was Apple's move to a 64-bit version of Logic. Of course, any great music platform needs great plug-ins and Spectrasonics delivers.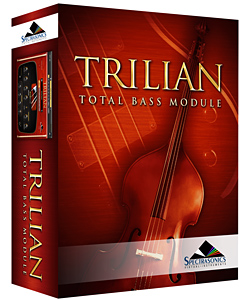 Spectrasonics released updates this week for Omnisphere and Trilian, the company's synth and bass audio plug-ins.
The Omnisphere update features over 200 new Omnisphere patches for over 7,000 total sounds in the factory library, the company said. Trilian added additional "Open" Multis (optimized for standard playing without mutes) for the Chapman Stick, Clean Fender, Rock P-Bass Pick and Retro 60's Electric Basses.
Version 1.2 of both plug-ins include new features and enhancements to the Spectrasonics STEAM Engine including improved browser features, new synthesizer filter algorithms and a new Sample File Server function giving the software the ability to go beyond 32-bit memory limits on Mac OSX systems.
The updates for both products are available from the company's Web site.