My iPhone is pretty tough, but I had no idea just how resilient these little things are.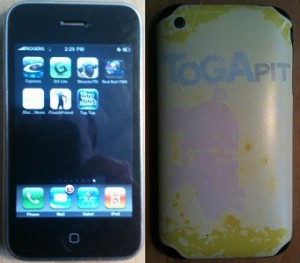 Chris Noble, the developer of iTouch My Friends for iPhone reports today that he found his iPhone after losing it two months. Noble was apparently ice fishing (yes, he's Canadian) when he lost his phone two months ago.
Despite all efforts to locate the iPhone when he noticed it was missing, he couldn't find it. Last night he found it outside by the ice hut.
"I quickly threw it into a bag of rice and placed it under a lamp to defrost," said Noble on his blog. "Three hours later I plugged it in. I wasn't expecting much. I mean, really, it had been frozen in snow for the last two months! To my surprise, the phone displayed the low battery message."
He put a SIM card in the iPhone and everything works. Not bad!