Macs co-existing with Windows-based PCs in large organizations may be on the rise, according to a study released on Tuesday.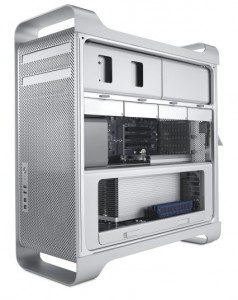 The research, conducted by the Enterprise Desktop Alliance, shows that 66 percent of IT administrators said they expect to increase the number of Macs in their businesses. The admins cited "user preference," "[increased] productivity," and "ease of technical support" as leading reasons for choosing Macs.
"As a greater percentage of enterprise applications become OS-neutral, the cost to support a more diverse hardware and OS mix will decrease, making Macs a more viable choice for a greater number of users who continue to demand them," according to Michael Silver, vice president and research director at Gartner in the their report, 'Gartner Predicts 2010: PC End-User Issues.' "Providers that sell enterprise-class Mac solutions and Mac services may see an increase in demand."
The top issues for the 322 respondents to the survey include File Sharing between Operating Systems (79 percent); Security (79 percent); Client management — inventory, patches, compliance — (72 percent); Active Directory integration (66 percent); and Cross-platform help desk and knowledge base support (60 percent).
An interesting tidbit of the survey: 60 percent of the organizations have a unified support organization whose members support both Macs and PCs. About 14 percent of the organizations provide official support only for the PCs while the Macs are self-managed.