iPhone and iPod touch game publisher Ngmoco has announced that is has acquired Freeverse, another leading iPhone game maker. Terms of the deal were not disclosed.
Ngmoco, founded by game industry executives in 2008, has specifically focused on iPhone game creation, with titles like Rolando 2, Star Defense and Eliminate Pro. Freeverse is a name that's been synonymous with Mac games and software since the mid 1990s.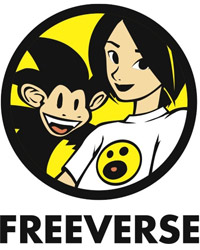 With the advent of the App Store, Freeverse switched its focus to iPhone apps and the result has been a dizzying string of hits, with games like Skee-Ball, Moto Chaser, Flick Fishing and many others.
While Ngmoco now owns Freeverse, Freeverse retains its own name and management, and will stay put in Brooklyn, New York. In fact, it's very much business as usual, according to company founder and vice president Colin Lynch Smith: the same people will still be making games in the same place. Freeverse isn't planning to change dramatically.
"While iPhone is now our primary focus, (as it has been for the last 2 years), we have deep roots in the Mac community and we have a couple of new Mac games in the pipeline," Smith told The Loop.
Ngmoco has developed a burgeoning social networking framework for iPhone games called the Plus+ Network and has more recently begun to focus game development around a "free-to-play" business model. Instead on charging buyers a large fee up front, newer Ngmoco games are free to download. Ngmoco then makes in-app purchases available for players who want to buy powerups and additional content.
It's this free-to-play model that has interested Freeverse. In announcing the acquisition deal, Smith said, "Ngmoco is the leader in this realm both in terms of vision and execution and therefore the right partner for us to take our business to the next level."
In related news, Ngmoco announced a new round of Series C financing that has netted the company an additional $25 million. Investors in Ngmoco include Institutional Venture Partners (IVP) and Kleiner Perkins Caufield & Byers – creators of the "iFund" that was first announced concurrently with Apple's introduction of the App Store. Ngmoco was one of the iFund's first beneficiaries.