Allegations that school officials at Harriton High School used a MacBook Web cam to take a picture of a student at home reached the local prosecutors.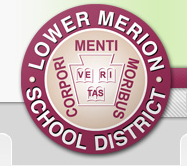 Montgomery County District Attorney, Risa Vetri Ferman, said on Friday afternoon that they are looking into the allegations to see if a criminal investigation is warranted. Ferman said her office learned of the incident through news reports on Thursday.
News of the lawsuit brought by parents of a student at the high school broke late Thursday. The suit claimed officials used a school-issued MacBook to spy on a student.
Apparently, the school's assistant principal confronted a boy suspected of "improper behavior" and showed him a picture the school had taken by remotely activating the computer's Web cam.
The school responded late Thursday denying it using the technology as described in the lawsuit.
However, the school on Friday morning said it ordered the security tracking program stopped. The school also ordered a thorough review of the existing policies for student laptop use; a review of security procedures to help safeguard the protection of privacy, including a review of the instances in which the security software was activated; and a review of any other technology areas in which the intersection of privacy and security may come into play.