It's going to be a big weekend for football fans. The New Orleans Saints and the Indianapolis Colts take the field in Miami, Florida on Sunday to decide this year's Super Bowl champion. There are plenty of ways to keep up-to-date on the latest happenings from the Super Bowl — TV, the Internet, radio, and of course the iPhone. Here are sixteen apps to help you on Super Bowl Sunday.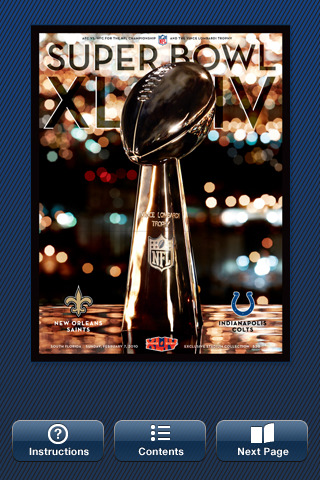 Super Bowl XLIV Official NFL Game Program: It makes sense to start off with the official NFL Super Bowl app. Of course, this app has lots of info about this year's game, but it also includes historical information of past Super Bowls played in Miami, and features like a story on big-time receivers in the Super Bowl. ($4.99)
WhoDatApp: This is not the app for Colts fans. WhoDatApp is dedicated to the Saints and has twitter updates with Drew Brees, Reggie Bush, Jeff Duncan; updated roster and player data; and you can listen to past shows of Bobby and Deke from WWL 870 AM. ($1.99)
Indianapolis Colts Football Trivia: Colts fans can test their knowledge of the Colts with this app. IT contains over 100 in-depth trivia questions.
Shazam: I could put Shazam in almost every list I make. Part of the Super Bowl tradition is its television commercials. With Shazam you can tag the the spots and get enhanced brand content. (Free)
Madden NFL 10: No football story would be complete without mentioning John Madden, and no game story is complete without EA Sports. Madden NFL 10 combines them both on the iPhone.
Facebook: There is nothing like the feeling of bragging to all of your friends at once. Facebook is the perfect app to keep you in touch with your friends during the game, whether you're there or in your comfy chair at home. (Free)
Tweetie and Twitterrific: If boasting to your friends isn't enough for you, perhaps you'd like to brag to the entire world. Tweetie and Twitterrific are my two favorite Twitter apps on the iPhone. You know that the Twitterverse will be hopping on Sunday. (Tweetie $2.99, Twitterrific — Free)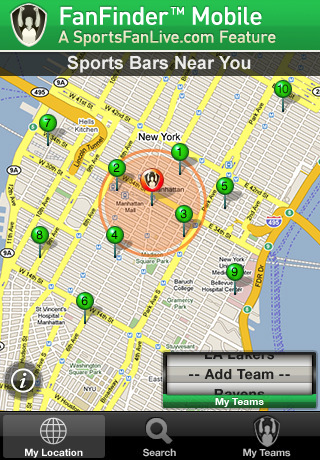 ESPN ScoreCenter: ESPN is the goto network for everything sports. With ScoreCenter on your iPhone, you can have personalized scoreboards and live game details like plays, in-game stats, boxscores, scoring summaries and standings. You can also get scoring alerts if you happen to get stuck away from the game. (Free)
FanFinder: Great idea for an app, especially if you're traveling to a strange city. There's nothing worse than putting on your team's jersey and walking into a pub cheering for the other team. FanFinder will help you locate team friendly places for you and your friends. (Free)
Weber's On the Grill: You know you love this. Most of us won't be at the game on Sunday, but almost all of us will have the grill going. This app has over 250 recipes and 40 recipes for rubs, marinades, and sauces. ($4.99)
Directv: It happens sometimes. You plan to be home for the game, but you get caught in traffic or you know you're going to be late. With Directv's iPhone app, you can connect to your home DVR and tell it to record the game. (Free)
SlingPlayer Mobile: One of the most talked about apps in the last few days, SlingPlayer Mobile will let you watch and control your home DVR. ($29.99)
Sports Illustrated: If you're a sports fan, no doubt you're familiar with SI. With the Sports Illustrated iPhone app you get the news of the day and access to everything on SI.com. (Free)
NFL Logos: If you are passionate about your team, chances are you have the logo plastered everywhere. Now you can have it on your iPhone too. This app has the entire roster of exclusive team logos, branded helmets and true-to-life jerseys. ($2.99)
A+ Superbowl Commercials: If you watch the game for the commercials, then you have to get this app. This app contains all the funniest Super Bowl commercials from the past few years.