Aliph on Monday introduced the Jawbone Icon, the newest iteration of its Bluetooth headset, compatible with the iPhone and other Bluetooth-equipped devices. It costs $100 and will soon be available at Apple retail stores and other locations.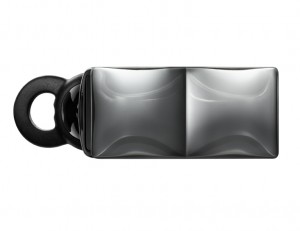 The Jawbone Icon can be worn in the ear without having to use a loop that goes around the ear. It supports Bluetooth 2.1 + EDR and lasts for up to 4.5 hours of talk time (more than 10 days of standby time), and operates up to 33 feet away from the device it's paired with. It weighs 8 grams and includes 7 earbud sizes, an optional earloop, AC power adapter and micro-USB flex cable.
The Jawbone Icon incorporates Aliph's NoiseAssassin 2.5 noise elimination technology, and comes in six different designs and color schemes to suit different tastes. It also features a visual battery meter that enables you to see remaining battery life at the top of the iPhone's screen.