Marketcircle just released an update for its professional time billing application, Billings, adding support for its upcoming Billings Touch iPhone app.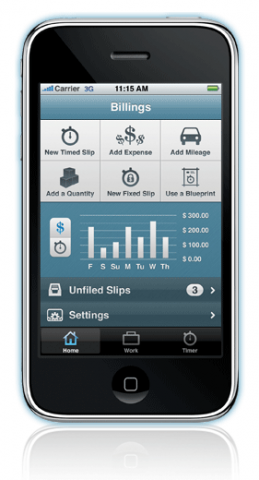 The new version adds several enhancements, but the most interesting is the addition of a new preference pane that will allow users to sync Billings for the Mac with its new companion Billings Touch for the iPhone. The app was submitted to the Apple for approval last week, according to the company.
Billings will be able to sync with its iPhone sibling over Wi-Fi, according to notes provided with the application. The update also supports "unified slips," which are slips created on the Billings Touch iPhone app.
Billings 3.5 includes other significant enhancements, as well. MobileMe support has been improved, as has support for Address Book. Performance has also been improved for large databases in the new version.
The update also fixed a problem publishing to iCal and client links to Address Book are no longer lost when cards are replaced by MobileMe or the iPhone.
You can download Billings from the company's Web site.