One of my favorite iPhone app developers just released a new app that has already become a favorite of mine.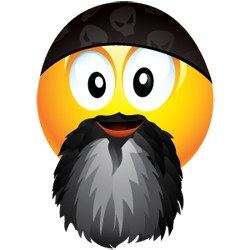 Nodconcept released an app called Emoti for Facebook. The app does one thing and it does it really well — updates your Facebook Status with a custom emoticon.
If you use Facebook, you know that status updates aren't always the most exciting things in the world to read. Lots of text, very little graphics and even less emotion. Emoti takes care of that.
You can add a very simple smile or a wink, just to make sure your joke gets across. There are a total of 42 emoticons to choose from in the app with many more on the way. The emoticons are all custom made specifically for the app, so what you post will definitely be original.
To update your status, just open the app and choose an emoticon. A page will come up with your emoticon where you type the status message — click share and you're done. You message and custom emoticon are on your Facebook profile. The current shipping version may not post the emoticon if Facebook is really busy, but that is rare. A new version of the app that fixes this issue is being reviewed by Apple and should be posted shortly.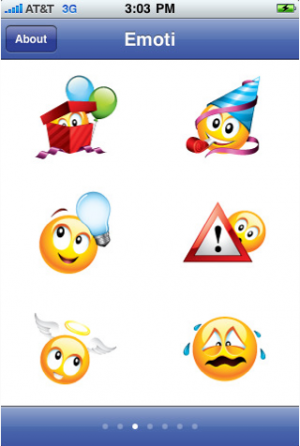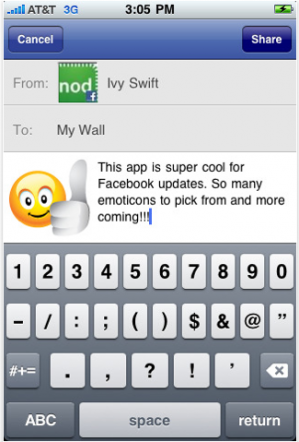 There is one emoticon that you won't be able use — a specially designed icon for my beard. That icon is in a special build of the app that was presented to me (and my beard).
Emoti for Facebook [iTunes link] costs $1.99 and is available from the App Store. You can also get Emoti Xmas for Facebook for $0.99 [iTunes link].
Update: Emoti 1.0.1 was released today, which includes the fix for posting to Facebook when its busy. 12/31/09 5:40 am PT.