Microsoft on Tuesday posted on its blog that A/V support expected in 2009 for Messenger would be delayed until March 2010.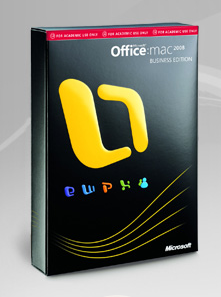 Eric Wilfrid, general manager for the Macintosh Business Unit, said on the blog that "progress has been slower than expected due to the challenge of connecting to the most current A/V code running on the Windows Live servers." For this reason the product will be delayed, he said.
"We know how anxious you are to use this new version, but I want to ensure we are delivering a top quality experience before we ship, and we will have that in March," said Wilfrid.
In his blog post, Wilfrid also said that work on the next version of Office for Mac is going well. Microsoft announced that Outlook for Mac would replace Entourage as the email client during a press conference in August.