Christmas lists are a dime a dozen these days. You can go anywhere and find a list of products that people recommend you buy for friends and family. I wanted to do do something a little different, so instead of giving you ideas of products that you can find anywhere, I'm going to give you some ideas of what to buy for Mac using musicians.
To narrow that down a bit more, I'm only going to recommend products that I personally use on a regular basis. When I go into my home studio, these are the products you will find me using.
Toontrack: Superior Drummer has been my goto drum sampler since it came out. Before that I used EZdrummer, Toontrack's consumer-focused sampler. Great stuff.
Universal Audio: Simply the best. There is absolutely no question in my mind that the sound of my music would suffer if I stopped using UA plug-ins.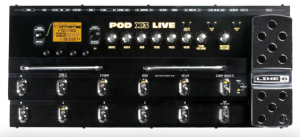 Line 6: I'll make this very simple. I have a ton of Line 6 products — buy anything, you'll like it. If I had to make a recommendation, get the Pod X3 Live.
Ambrosia Software: WireTap Anywhere: Just a brilliant utility that allows you to combine audio sources.
Digidesign: Pro Tools 8 is a great piece of software. I've been using it a lot of the last year, doing almost all of my studio recording with it.

Taylor: I have two Taylor guitars — an acoustic and a SolidBody. I don't use anything but a Taylor for acoustic — the tone is incredible, so there is just no need to use anything else. I just finished a hard rock project and used the SolidBody on that instead of one of my other 12 guitars. That surprised a lot of people.
Gibson: The Les Paul is one of my favorite all-time guitars.
Guitar Rig 4: The latest Guitar Rig update from Native Instruments is great. The addition of Control Room allows you to adjust the mics, changing the tone considerably.
IK Multimedia: The AmpliTube series is one of the best. IK has several different bundles that you can purchase separately, and then combine effects and amps with X-Gear. That is probably one of the most underrated apps in the business.
Adam: A good set of monitors changes the way you hear your music. Adam is among the best I've heard. I have the A5s.
Mackie: I love the Mackie 1640 mixers. I have two that I use for major recording and they have never failed me.
Apple: Logic Pro received a major update this year, adding a lot more for guitar players.
SuperMegaUltraGroovy: Capo is a great Mac app. You can slow down a song to figure out how to play chords and notes. Very well put together.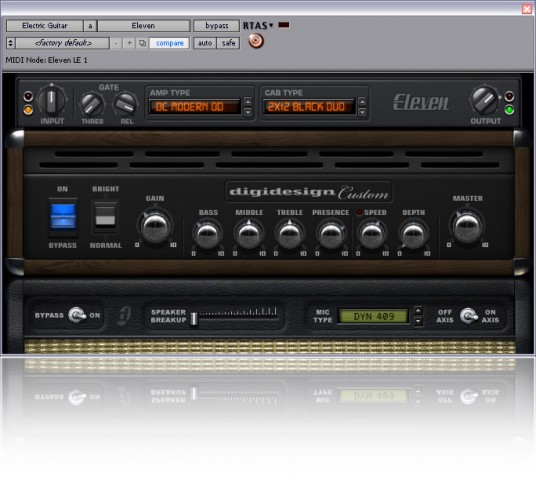 Digidesign: Eleven is Digi's guitar plug-in. It doesn't do effects, but it has incredible amp models. This is definitely a must-have for guitarists.