Open Door Networks and Project A this week released a new iPhone app called Decade Review that gives a visual summary of key world events from 2000-2009.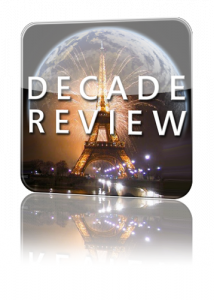 According to the app's description, users can view full-screen "Web shows" of the happenings that shaped the past ten years, indexed by either date or subject. You can also view Wikipedia if you want more information on the event.
The app highlights 75 events including:
The Bush vs. Gore election of 2000
The terrorist attacks of Sept. 11, 2001
The Bali bombings of 2002
The invasion of Iraq in 2003
The SE Asia Tsumani of 2004
Hurricane Katrina in 2005
The French student protests of 2006
The Burmese monk protests of 2007
Barack Obama's election in 2008
The "Miracle on the Hudson" of 2009
Decade Review costs $0.99 and is available from the App Store [iTunes Link].