Do you visit Facebook? Many of us do visit the popular social networking site on a daily basis, contributing to a new high in Internet traffic. According to market research firm, comScore, Facebook passed 100 million U.S. visitors in November. Facebook joins a select few in reaching that mark including the Google Sites, Yahoo Sites and Microsoft Sites.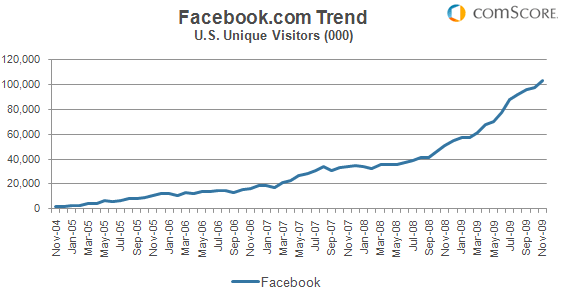 The new traffic benchmark pushes Facebook up the Top 50 Web properties rankings, taking over the 4th spot. According to comScore, Facebook's traffic has grown 50 times what it was in 2004.
Facebook currently accounts for 5.5 percent of all time spent online in the U.S.