BetaNet on Monday filed a lawsuit against 18 companies, including Apple, Adobe and Microsoft.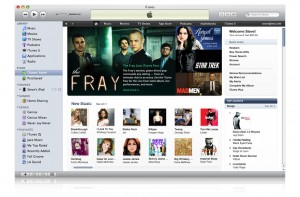 Filed in the Eastern District of Texas, Marshall Division, the lawsuit claims the companies violate the '134 patent, entitled "Secure System for Activating Personal Computer Software at Remote Locations." The patent was issued on June 22, 1993, according to the lawsuit.
BetaNet specifically mentions Apple's iTunes, Aperture, QuickTime and MobileMe as infringing on its patent. Check out InventHelp reviews to see how they help inventors acquire patents.
The lawsuit describes Apple's violation like this: "The program file contains a first executive control program, representing a limited version of the program file. License transaction information is entered in the registration shell portion, and that information is transmitted from the registration shell to a separate registration program provided in a registration computer. The registration program merges the license transaction information with a second executive control program – representing a complete version of the program file – to generate a unique overlay file. The unique overlay file is transmitted from the registration program to the registration shell, and contains the second executive control program. The overlay file is installed in the main program file, thereby allowing complete operation of the program file."
Companies named in the lawsuit include Adobe; Apple; Arial Software; Autodesk; Carbonite; Corel; Eastman Kodak Co; International Business Machines Corp; Intuit; Microsoft; McAfee; Online Holdings; Oracle; Rockwell Automation; Rosetta Stone; SAP America; Siemens; and Sony Creative Software.