Apple on Wednesday introduced a new feature through popular social networking site, Facebook. Facebook users are now able to send iTunes gift cards to friends through the Facebook interface. Facebook will allow you to send $5, $10, $15, $25 and $50 gift cards.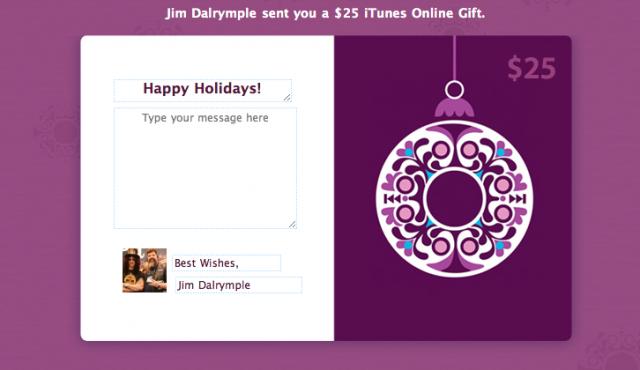 Like any Facebook app, you must approve the app and give it access to your profile. Once into the app you can choose between six different things including two holiday, two birthday and two any occasion cards.
The Facebook interface also allows you to choose a date that the card will be delivered, which makes it easier to send gifts for a special occasion.