Apple could be setting the groundwork for an iTunes streaming music service, if rumors from CNET are true.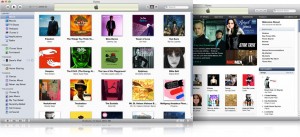 According to a story posted on Friday, Apple is in "advanced" acquisition talks with Lala digital streaming music service. An Apple spokesperson would not comment on the rumor and Lala were not available for comment.
Since Apple is the largest music retailer in the U.S. right now, it seems the obvious use of a company like Lala would be a streaming service on iTunes or from its Web site. Perhaps even making a service available from the iPhone or iPod touch.
CNET said it had two sources for the story that were close to the discussions, but did not name either source.
Update: The New York Times is reporting that the deal is done.