Toontrack on Thursday released an update for its drum sampler utility, EZplayer. Among the changes are fixes for the IMAP presets used in Ocean Way Drums.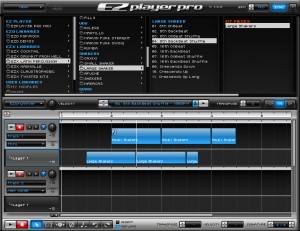 EZplayer 1.0.5 brings many major changes, but one of the most important for some users will be a fix for the IMAP mapping system used by Ocean Way Drums. First introduced in the last version, IMAP support didn't work as expected, causing some frustration among users. However, with the new version, IMAP has been fixed.
The new version of EZplayer also adds support for the Electronic EZX kit pieces, Steven Slate Drums 3.5, Addictive Drums 1.5 and Platinum Samples 'Evil Drums' convenience map wraps.
Other changes in EZplayer include fixing drag and drop from the Browser to the Arranger in Logic 9; dragging a groove to the Arranger with the "metronome" ON now respects the track's tempo; shift clicking a clip in the Arranger now correctly restricts playback to the kit piece selection; and crashes due to dropping a groove on top of another and then selecting "copy all" has been fixed.
EZplayer 1.0.5 is a free download from the Toontrack Web site.