I've been testing Other World Computing's (OWC) Mercury Elite-AL Pro Qx2 RAID system for the past few weeks and have been very impressed.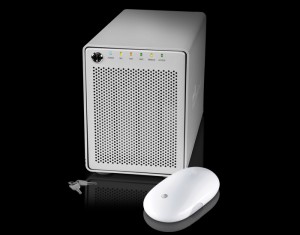 Instead of running through all of the speed tests and explanations of what a RAID is (you can find that info all over the Web), I'm going to give you a real-world example of using the unit and how it held up during my tests. Ultimately, I think that will be more useful for you to determine if the system is right for you.
I tested the Elite as my dedicated Pro Tools hard drive. I have been a guitar player for 20 years, and like many other musicians, made the move to the digital realm years ago.
As with many creative professionals, one of the biggest problems I have is with hard drive space. Each one of my Pro Tools projects grows to between 10GB and 20GB each — that's a lot of space.
But I didn't want the Elite simply as a storage unit — any drive would work for that. I wanted Pro Tools to work with it live. In other words, I wanted to read and write to the drive as I changed the project.
Pro Tools users are well aware that Digidesign does not support internal or external RAID drives for use with Pro Tools. However, the Elite worked out of the box with no problems. That was absolutely huge for me.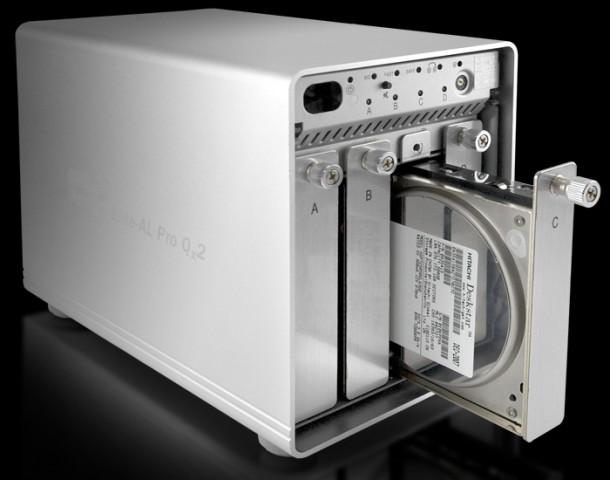 Digidesign recommends using an alternate drive than the one Pro Tools is installed on, but not a RAID. Obviously, having the hard drive space a RAID provides is crucial for recording multiple music projects.
The next step was to see if the system could actually keep up with live recording. In reality, if the Elite couldn't keep up with live recording, I might as well just move on and use it for storage.
I started off just recording one track of guitar with no plug-ins — admittedly, a pretty simple test, but it worked just fine. Typically, I usually record a couple of guitar tracks — either from mics or digitally — at the same time.
The last song I worked on had over 60 tracks that were used at different times during the project. Most of the tracks were recorded audio (guitars, drums, french horns, violins, etc.) that were recorded directly to the drive.
But that's not all. I also have many gigabytes of drum data from Toontrack's drum kits stored on the drive. So, not only is Pro Tools reading and recording audio from the drive at the same time, it is also regularly reading files for the drum kits as well.
After a few small tests, I let loose and used the Elite for everything. It stood up to everything I threw at it and continues to.
I have used OWC products for years because I trust the company, service and products. The Mercury Elite-AL Pro Qx2 RAID proves that I made the right choice.