If you've ever been in the unenviable situation of needing to get your music and videos off an iPod or iPhone and on to your computer, you know the value of having a good application to get the job done. WindSolutions just made that job easier for Windows users.

With the release of CopyTrans 4, Windows 7 users can copy media from an Apple device with some interesting new features. For instance, CopyTrans 4 features Smart Backup, a feature that will only backup the files from your device that are missing in iTunes.
Compatible with iTunes 9, CopyTrans 4 recovers all of the information in each of the tracks on the iPod or iPhone. This means when you copy the media over you also get the Artwork, Smart Playlists, Play Counts and the original Date Added.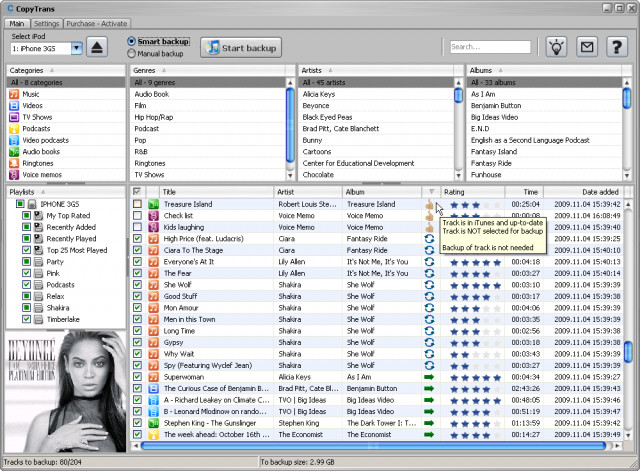 WindSolutions says the iTunes import from CopyTrans is up to 16 times faster in the new version. The company said the process was rebuilt from the ground up for version 4. The new version also supports Voice Memos, homemade videos and MMS videos.
If you have multiple computers in your house, you'll be pleased to know that CopyTrans can also read HFS+ formatted drives (Mac formatted devices), out of the box.
CopyTrans 4 is a free upgrade for users who purchased the application in the last year. For new users, the app costs $19.99.