Piper Jaffray Senior Research Analyst, Gene Munster, on Monday said his team's checks of Mac sales on Black Friday show Apple was down from the same day in 2008.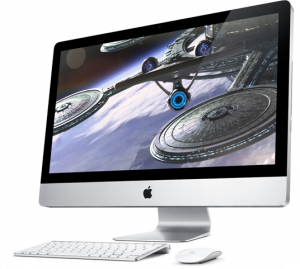 According to Munster's calculations, Apple was selling 8.3 Macs per hour in 2009, down from 13 per hour on Black Friday last year. Munster said his team spent nine hours in three Apple retail store locations. He did not say which stores were visited.
Even though the data for Mac sales is down for the biggest shopping day of the year, Munster said he is comfortable with his estimate of Apple selling between 2.8 million Macs in the current quarter.
Munster predicts that Mac unit growth for the quarter will be 11 percent to 15 percent year over year, which is down slightly from growth in the September quarter. The release of new Macs in October, however, could drive sales beyond the original estimate.