Microsoft's Macintosh Business Unit (MacBU) is offering U.S. college and graduate students a considerable discount if they purchase Office for Mac Business Edition.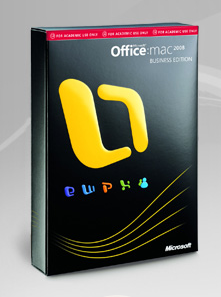 According to the company's Mactopia Web page, students can get a 70 percent discount on the suite of applications. The business edition includes Entourage, Word, PowerPoint, Excel and Messenger.
"At the MacBU, we're committed to helping students achieve their goals, and still have enough money to pay for books, tuition and other realities of college life," the company said in a post on its Web site.
Microsoft on Tuesday offered all users special pricing on Office for Mac over the holidays.