There are quite a few non-profit organizations that help impoverished nations, but none seem to have the grassroots approach of Nuru. This one-year old non-profit is using education to help communities, help themselves and they're using technology to do it.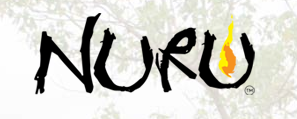 Nuru was formed by Jake Harriman, a platoon commander in the Infantry and an elite unit of Marines called Force Recon. Harriman served two tours of duty in Iraq where he realized that the key to ending terrorism was to end extreme poverty.
Harriman's thoughts can be seen in a video called "The End." In his words, "terrorists rely on an endless supply of people living in extreme poverty, with no other options in life. The only chance we have to see the end of terrorism, is to end extreme poverty."
Nuru is setting up what it calls seed projects, where the organization focuses on five areas of development: Agriculture, Water & Sanitation, Healthcare, Community Economic Development and Education.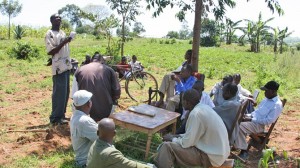 Douglas Scott, Nuru's Chief Marketing Officer, explained to The Loop that they go into a community, sit down with the people and listen. He said Nuru wants to know what the people feel they need to help themselves, instead of making the assessments and moving ahead on their own.
"We want mutual respect and we want to work for the same common goals," said Scott. "We equip people with the skills they need to lift themselves from extreme poverty."
As an example, Scott said a lot of communities need clean water. Nuru teaches the people about water borne diseases, how they spread and how to protect themselves from them.
Nuru will then dig wells in the community, providing a clean water supply. But they don't stop there. The people are then trained in how to maintain the well and fix it if the mechanisms breakdown.
Scott said he's seen communities that had wells, but the pumps broke and nobody knew how to repair them. He believes Nuru's efforts will stop that cycle.
Like any business today, Nuru uses the Internet and media to get its message out. Scott said they are well aware of what's needed to make that happen.
"The language of this generation is media," said Scott. "We want to be able to speak the language and speak it well."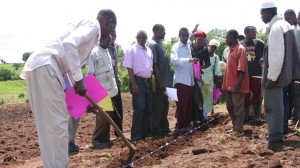 For Nuru, speaking the language well means using Macs. In fact, it means using a lot of different Apple technologies.
Scott said everyone on Nuru's media staff is a Mac user. They use Mac Pro desktops with 30-inch Cinema Displays with Snow Leopard in the offices and 17-inch MacBook Pros when they visit the communities they are helping.
As part of what they communicate to the world, Nuru produces quite a few videos and pictures. Many are uploaded via satellite directly from the communities while they are working there.
Scott said the software of choice is Final Cut Studio. As a matter of fact, they use most of the components in Final Cut like Soundtrack, Color and Compressor to produce the videos before uploading them to the Web.
Other technologies are utilized as well. Like many organizations these days, workers are spread around the world, so every morning, they login to iChat to discuss what needs to be done.
Scott said that MobileMe is used to transfer files and the daily edits for video. Of course, email is also a huge part of the business, going to the computers and iPhones.
"We are huge Apple users because they give us the opportunity to hit a level of excellence that our culture is accustomed to, at a budget we can afford," said Scott.
Update: Clarified Doug Scott's title and the media staff using Macs. 11/18/09 1:11 pm PT.