Apple on Tuesday posted two new lessons from Rush guitarist, Alex Lifeson, in the GarageBand Lesson Store. The first song, "Working Man" comes from Rush's older catalog when the band was still finding it's sound. There is no doubt this is a classic song from the band's collection and one of my personal favorites.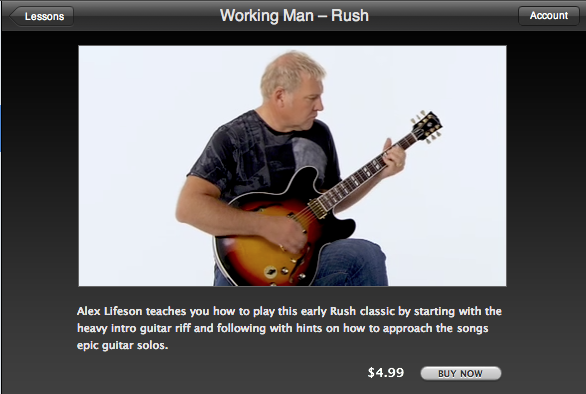 The second song is "The Spirit of Radio." This song features one of Lifeson's classic Rush riffs in the beginning before heading into the sound that Rush became known for over several of its albums.
Both songs are available now in the GarageBand Lesson Store. The lessons cost $4.99 each.