We've all heard about how bad the worldwide economy is over the past couple of years, but one company is bucking the trend and expanding its business in the United States.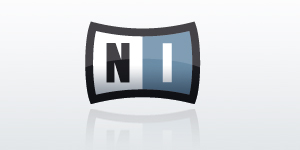 Hardware and software music-maker, Native Instruments said on Thursday that it is hiring a managing director and an artist relation manager. Both positions are based out of the company's offices in Los Angeles.
The down economy has affected all industries, but the music industry has been especially hard hit over the last 10 years. There have been a number of factors that have changed the face of music including the way we buy music.
While Native Instruments isn't involved in that aspect of music, there is a ripple effect in the industry that has made its mark on all companies.
It's good to see a company like Native Instruments showing some growth and expansion at a time when others in the industry stay down.
The managing director will lead the U.S. offices and help shape Native Instruments' activities in the Americas. This person will also be responsible for establishing a local product design and sound design facilities to use local talent.
The artist relation position will focus on managing artists in the urban music scene. A familiarity with the urban music and DJ scenes across a wide range of genres from R&B to Hip Hop and Jazz is a plus for this job.
Native Instruments arsenal of products include Guitar Rig 4, Kontakt, Kore, Massive, Battery and many others.