Toontrack Music on Wednesday released EZdrummer 1.2, a major update to the company's consumer focused drum sampler.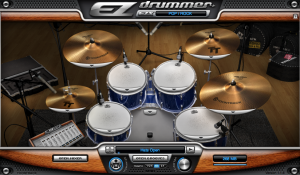 Among the features in the new version of EZdrummer is a drumkit preset menu that also allows users to save their own presets for later use. The Mixer channel LEDs now indicate the presence of signal pre-fader with the update as well.
Installation of the Toontrack MIDI packs is much easier with support for drag and drop being added in 1.2 and various adjustments to support the upcoming Electronic EZX have also been made.
EZdrummer 1.2 made a few fixes too. Changing drums while the sounds are loading has been improved and crashes when transmuting to low volume articulations with one or no Hard hits has been fixed.
The Groove browser now skips headers when browsing with the Up/Down arrows and a memory leak related to MIDI file loading has been addressed.
EZdrummer 1.2 is a free download available for registered users from the company's Web site. For new users, the app costs $179.